Weather Forecasting in the 13th Century and Now
Oct 28, 2021
In the ancient British ballad,* the Scottish king sends Sir Patrick Spens to Norway on official business—in the dead of winter. Sir Patrick's sailing master says, "Now ever alack, my master-dear,/ I fear a deadly storm./ I saw the new moon late yestereen/ With the old moon in her arm;/ And if we go to sea, master,/ I fear we'll come to harm."
Weather forecasting has come a long way in the last seven hundred years or so. NOAA and other weather organizations have released their early forecasts for the winter of 2021/22, so now is a good time to review the probabilities for excessive cold, snow, ice, and the attendant issues, like grid failures, that may come along with weather extremes. Remember the "Big Freeze" in Texas this past winter? We are still feeling the aftereffects in the cost of certain petrochemicals even now.
One site we like is AccuWeather (AccuWeather's 2021-2022 US Winter Forecast | AccuWeather), which amalgamates the predictions from a number of sources into a single view of likely temperatures and precipitation. We would also like to recommend a very useful discussion of winter prepping vis-à-vis workers' comp and safety planning published by our friends at MEMIC (Getting Ready for Winter Weather | News for the Workers Comp Industry (workerscompensation.com)). MEMIC is, of course, located in Maine, where cold is an art form. This short essay includes a number of embedded links to other information sources, so it provides a handy guide to getting ready for winter and all its ramifications, such as a higher risk of car accidents, hypothermia, frostbite, carbon monoxide poisoning, and heart attacks from overexertion. Oops—I think we left out snow blindness.
Winter prep has two parts. The first part is the obvious precautions taken on your premises: winterizing your cars, trucks, and other outside equipment; having salt ready for walkways and mats ready for entryways; and tuning up your HVAC so your people don't have to wear parkas to their workstations. The second part may be less obvious. What can you do to help your employees cope better with winter extremes at home and, especially, in getting to and from work sites? Are the folks who have returned to the office ready to plug back in to work from home quickly when a blizzard or an ice storm closes in? Is your notification process for snow days up to date and well understood by all? Are their personal vehicles properly winterized? Every season has its repertoire of sucker punches, but winter's collection is especially vicious.
Bear in mind the fate of Sir Patrick and his crew in the last stanza: "O forty miles off Aberdeen,/ 'Tis fifty fathoms deep,/ And there lies good Sir Patrick Spens/ With the Scots lords at his feet."
*There is much controversy about the actual events behind the old ballad, but it is thought to date from around 1290.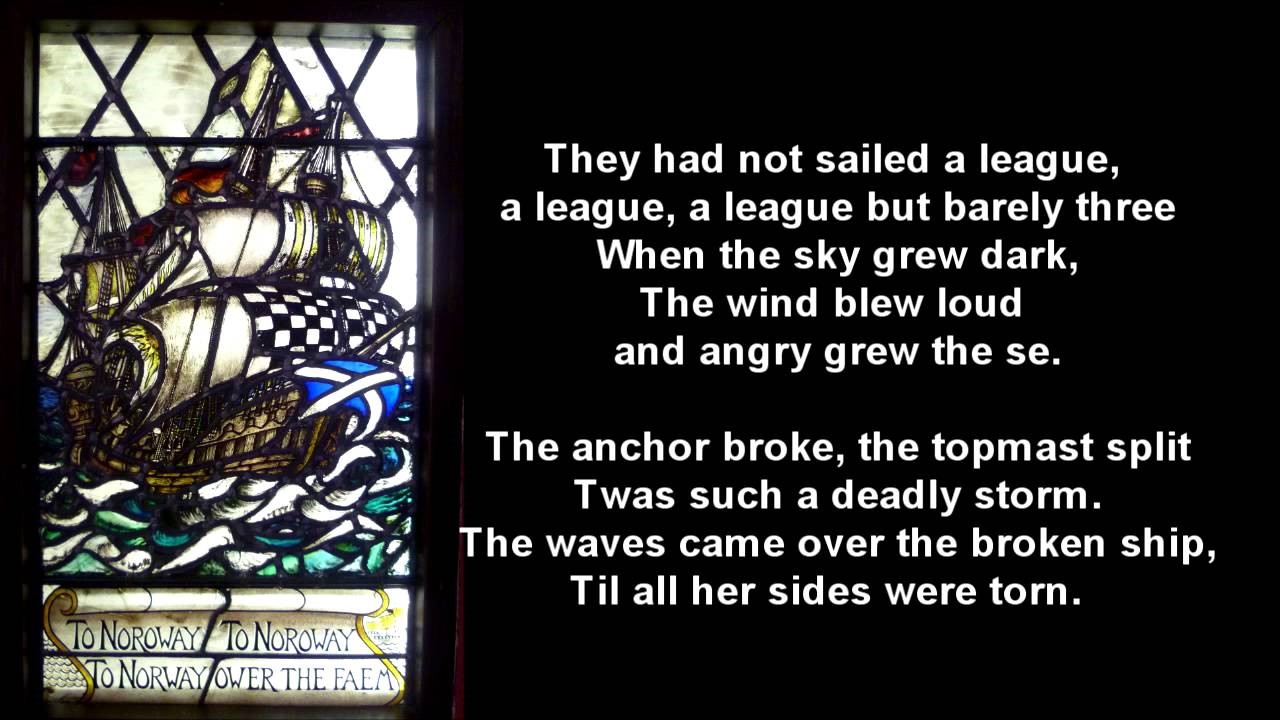 The old ballad in stained glass
A Serious Subject That People Tend to Laugh Off
Here's a real question: Why do we find it so difficult to have a serious conversation about cannabis and its use? The very topic seems to turn everyone into a wannabee stoner,* and important issues, such as the presence of cannabis in the workplace, get dissolved in fits of giggles.
Fortunately, there are scientists that take this matter quite seriously. You can read some recent results of their research in one, or both, of two ways by going directly to the NSC survey report (Cannabis and Safety: It's Complicated - National Safety Council (nsc.org)) or to Bob Wilson's commentary on Workerscompensation.com (Finally, a Smokin' Cannabis in the Workplace Study | News for the Workers Comp Industry (workerscompensation.com)) and linking to the report. The latter is more fun.
Either way, you can get a good look at the workplace safety and related issues cannabis presents. The top line is straightforward and shouldn't surprise any adult: Cannabis can have a "major impact on the safety of employees, and cannabis legalization is creating new challenges for employers." The study also found:
Less than half of organizations have a written policy addressing cannabis;
Employees are in need of clear communication about cannabis and employer policy;
More than half of employers that eliminated THC testing reported seeing an increase in incidents or other workplace performance concerns; and
Despite what employers believe, less than half of employees reported they would feel comfortable telling supervisors they were too impaired to work.
There's more, and it's worth reading. Cannabis policy is probably an issue that should be developed and monitored by risk and HR working in unison. HR policy and employee/customer/public safety are intimately intertwined in this matter. Obviously, workers' comp is involved, but so are several aspects of transportation and public liability. Cannabis is also a tricky area, given the lack of clear standards on what level of THC and other cannabis by-products in a blood test constitutes impairment.
It would be hard to improve on Bob's summary of the survey and why it's important to all of us in risk:
The study does underscore the tremendous conflict faced by employers today. With states legalizing the use, and in some cases courts ordering provision of medical cannabis, employers are caught in the potential crosshairs of conflicting Federal regulations on the subject. And for employers directly subject to Federal requirements, such as FDOT standards, it is especially challenging.
Challenging is a good word. We do risk management because we thrive on challenge, right? Right?
*Your faithful correspondent was in college the first time someone toked up in the same room, and I made a major discovery: I am wildly, painfully allergic to cannabis. It has an effect on my sinuses much like stuffing my nose with wasabi mustard. Not fun.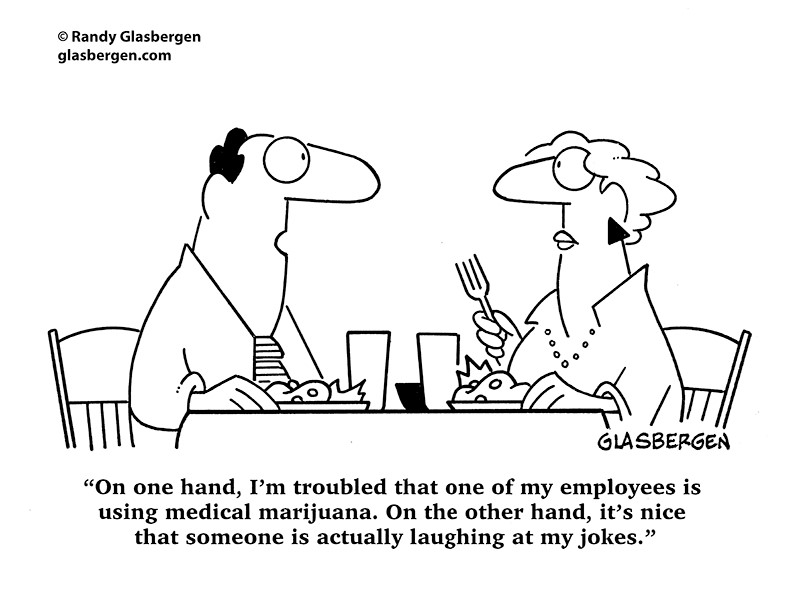 Quick Take 1:
Water, Water Everywhere, nor Any Drop to Drink…
Coleridge's "Ancient Mariner" was not contemplating US flood risks in 2021 when he made that observation, but a new report from the nonprofit First Street Foundation (Floods Threaten to Shut Down 25% of US Infrastructure, Including Hospitals, Report Says (msn.com)), summarized in The Charlotte Observer, suggests that we may all be reminded of these words going forward. A quarter of all critical infrastructure in the United States, including airports, fire stations, and hospitals, are currently at risk of "becoming inoperable," according to the new report. Flooding caused by changing environmental conditions that fuel more severe weather is to blame.
The report gets into some graphic detail. Here's what we can expect will become unusable or impassable in the near future:
23% of all roads in the country (or 2 million miles worth)
20% of all commercial properties (or 919,000 buildings)
17% of all social infrastructure (or 72,000 facilities)
14% of all residential homes (or 12.4 million properties)
Meanwhile, Louisiana (especially Cameron Parish), Florida, Kentucky, and West Virginia face the highest community flood risks. That's in the near future. It gets worse as we move out toward 2050.
We suggest you take a closer look at this and a number of related reports and analyses that have come out recently. You are probably well informed about the flood risks for your own facilities. We can all read hydrologic maps,* right? But what about the communities in which your facilities are embedded? Have you really managed the risk if your factory/warehouse/office is an island when surrounding roads, railroads, airports, and municipal facilities are inundated? What about your key suppliers? Local flood disruptions reach far and wide, even when your own floors are dry.
Many of our neighbors are still recovering from Hurricane Ida here in Bucks and Hunterdon counties. We read the hydrologic maps. The GB Journal's World Headquarters, known locally as The Old Bradley Farm, is more than 95 feet above flood stage on the Delaware River, but we have shared in our neighbors' distress mightily, despite having no more than a little water in the 1860 section of our own basement. No man—or enterprise—is an island. Knowing the changing flood risks for your own establishment is good; understanding the flood risk for your community and how you are part of that is much better.
*Flood mapping is changing. For the latest, go to: www.fema.gov/flood-map. Note that the FEMA site has links to a number of related flood mapping functions. Have you checked your own home? You and your mouse can find out exactly what your residential flood risk is and whether you need flood insurance.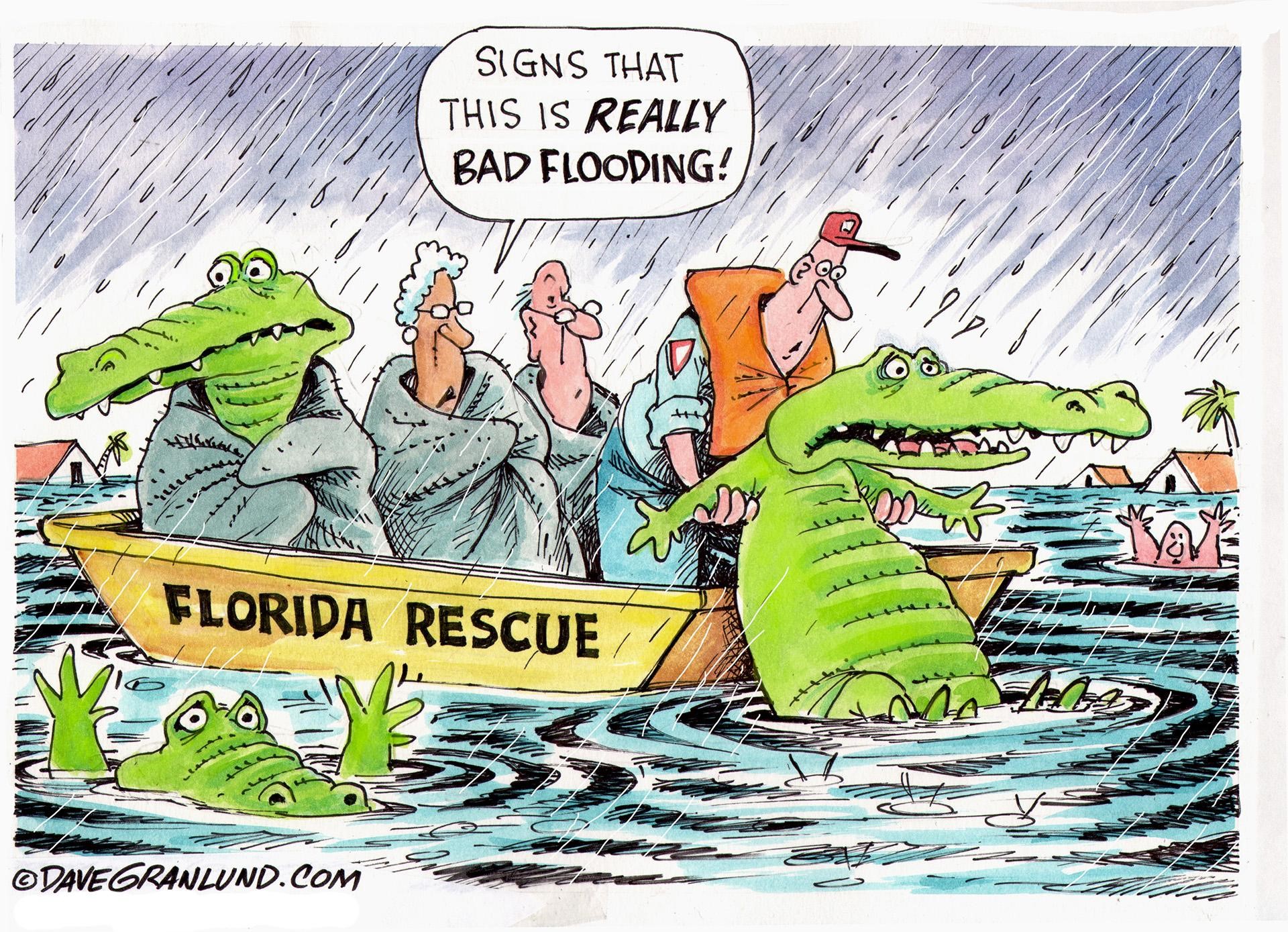 Quick Take 2:
A Sign of the Times
If it's true that life begins at the end of your comfort zone, let's consider this new experience. This year's WCI national workers' compensation and safety/health conference has just announced the outlines of its pandemic protection plan for its in-person conference in December. We don't recall seeing anything quite like this before, but clearly, bringing people together in 2021 requires a whole new approach. Once upon a time, we packed a business suit, a slew of our current business cards, something casual for those after-hours parties, and the company credit card—and off we went. Not so simple any more.
We begin with an Attendee Safety Memo* (Oct-Final-2021Program.pdf (wci360.com) ) that tells us: "Even though there has been a general downward trending of COVID cases, numerous protocols are being developed to ensure the health and safety of our attendees." The memo sketches in a few general principles such as wearing masks indoors and holding events outdoors as feasible. Vaccination certifications are not required, although we suspect that the alert travelers should have one handy at all times for the TSA and intermediate venues as well as masks for those Uber and Lyft rides.
The memo concludes with: "The safety of our conference attendees is paramount in the conference planning. As we get closer to the conference dates, very specific directives will be provided." We certainly can't argue with that. We call your attention to this Safety Memo in case you are part of an organization that needs to bring people together. There may be ideas here that you will want to consider.
Starting back in the late '90s, we began inquiring for every client/prospect business meeting whether the dress code would be business or business casual.** Now, we have a whole new list of questions for a face-to-face meeting. Dealing with COVID-19 tells us to take nothing for granted.
*This is a very interesting idea and a possible risk management tool. Take a close look.
**On two different occasions, we did final presentations for clothing retailers. The dress code was very specific—don't wear anything not sold by the prospect company.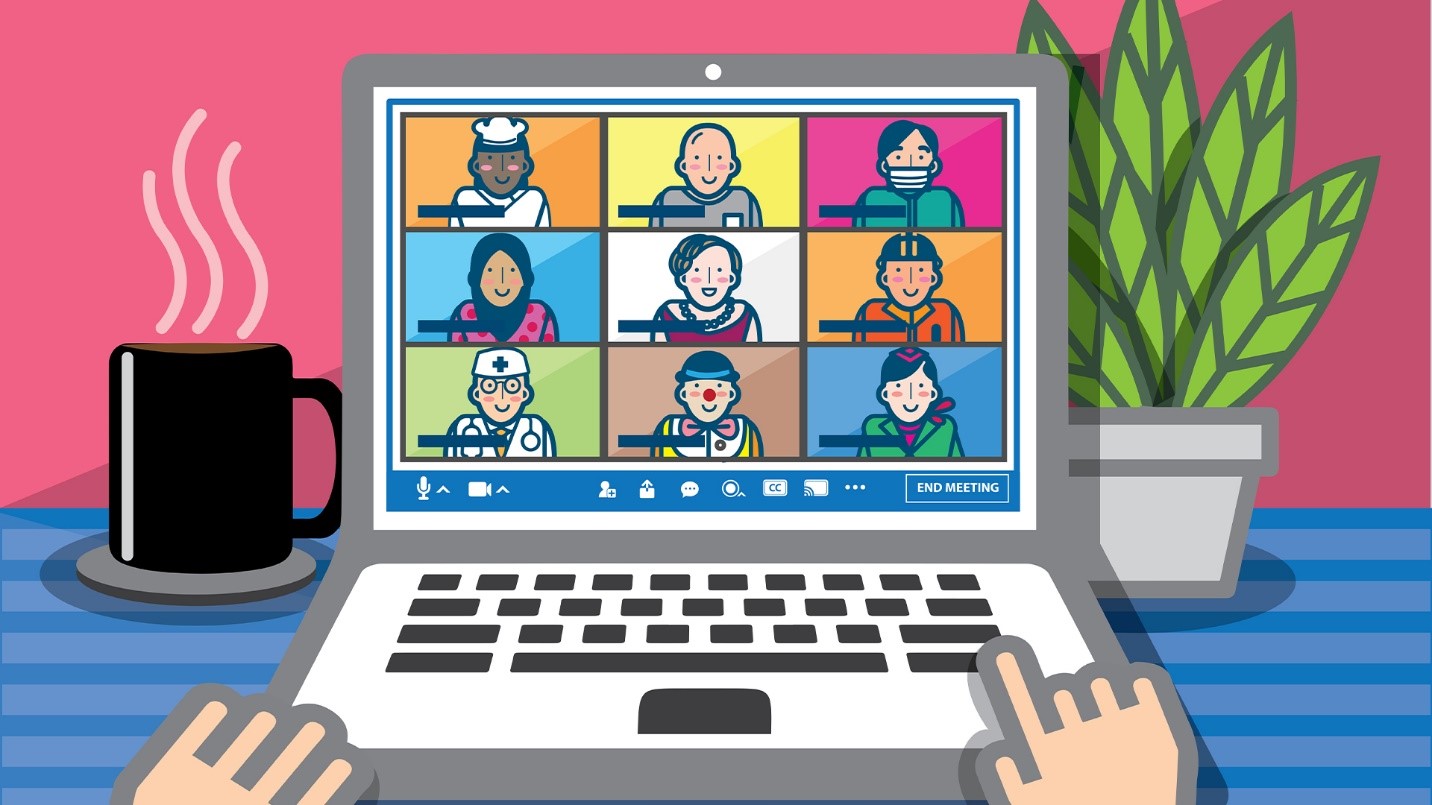 Say It Isn't So...
Lost and not found…
4.3 million — Workers still missing from the U.S. labor force, compared with February 2020, when the participation rate was 63.3%. As of September, that rate stood at 61.6%. (Wall Street Journal, 10/14)
What's going on here? Here's a real scare for Halloween*—no one seems to know what's happening with the US labor force. No one's ever seen anything like it.
*Even scarier—a kid comes to your door costumed as a risk manager. How much candy do you give him/her? Should you schedule a follow up interview?
Words to Remember
Halloween is just the run-up to All Souls' Day (11/02),* the one day when the dead are allowed to revisit the living. As we've noted before in these pages, there is no more perfect expression of that melancholy longing for those we have lost, for the sight of that empty chair at the familiar table, than "Allerseelen" (All Souls' Day) by the Austrian poet Hermann von Gilm:**
Allerseelen
Stell auf den Tisch die duftenden Reseden,
Set on the table the fragrant flower arrangements,
Die letzten roten Astern trag herbei,
Bring out the last of the red asters,
Und laß uns wieder von der Liebe reden,
And let us speak once more of love,
Wie einst im Mai.
As once in May.
Gib mir die Hand, daß ich sie heimlich drücke,
Give me your hand that I may press it secretly,
Und wenn man's sieht, mir ist es einerlei,
If anyone sees, I really don't care,
Gib mir nur einen deiner süßen Blicke,
Give me just one more of your sweet glances,
Wie einst im Mai.
As once in May.
Es blüht und duftet heut auf jedem Grabe,
Each grave today is fragrant with flowers,
Ein Tag im Jahr ist ja den Toten frei,
One day in the year is free to the dead,
Komm am mein Herz, daß ich dich wieder habe,
Come to my heart that I may hold you once again,
Wie einst im Mai…
As once in May…
Wie einst im Mai.
As once in May.
(my translation)
To have fully and truly lived is to know the power of that simple verse.
*If you are not familiar with the custom of remembrance, check it out on Wikipedia (All Souls' Day - Wikipedia).
**For more about the poem and a wonderful recording of Jessye Norman singing Richard Strauss's setting, check out this (The Collaborative Piano Blog: All Souls' Day: Richard Strauss' Allerseelen).