Hold On To Your VR Headset
Jun 16, 2022
50,000,000+ is a lot of anything. That's a recent consensus estimate of how many virtual reality headsets will be sold in 2026. Over 11,000,000 were actually sold last year. But here's the kicker—roughly half of both figures represent commercial VR units used for various business purposes. Perhaps it's time to talk about virtual risk management (VRM?) as a myriad of new uses for VR become parts of doing business, all types of business, across America. A lead article in All Things Work provides a neat overview of how VR is becoming a normal part of so many different aspects of how work gets done nowadays.
Like so many trends that we have covered in our Journal, the adoption of VR, after a somewhat long and stuttering start, got a strong tailwind from COVID as we all got serious about new ways of doing things in a world changing day by day. The article begins with the story of how Micron Technologies turned to VR as old ways of doing everything in the office fell by the wayside due to COVID restrictions:
The pandemic hastened many companies' push to "extended reality," a realm made up of three types of experiences. Virtual reality is a totally immersive experience that requires individuals to wear headsets that transport them to a completely virtual, 3-D digital environment. Augmented reality takes place in the real world, but smart goggles allow outside elements to be superimposed or integrated onto a physical space. (For example, the experts guiding Micron employees could highlight and point to different parts of the machines.) The third type, mixed reality, is a combination of the two.
It's important to note that we use the term "VR" here as a convenient shorthand, but it really embraces three different modes of using immersive electronic interfaces with each one better suited for specific applications, as explained above. The article goes on to detail several cases of how different companies have applied VR for various purposes. For example, some have used types of VR for remote hiring or training, others for dealing with the ever increasing costs of travel.
As the article points out, "'There isn't an industry that isn't thinking about [extended reality] right now,' says Eric Abbruzzese, research director at ABI Research, which forecasts that more than 27 million enterprise smart glasses will be shipped by 2027, growing 63 percent year-over-year." But we are risk managers, right? Right about now, we all ask the same question—yeah, but what are the risks?** New tech always means new risks. Well, there are a few already on the horizon and there may be others that haven't surfaced yet. One obvious risk issue is whether deploying VR can open new points of vulnerability to hackers***. As with any new tech, we are all still figuring out what VR does well and where it might not actually be an improvement. For example, it helped some companies with new hiring during the COVID lockdowns, but is it still the best way to pursue hiring now when we don't have all of those COVID-related travel and access restrictions? Many organizations are prone to over-adopt shiny new tech before understanding its real strengths and weaknesses.
Oh yes—VR has one very special risk that we don't see in other tech solutions. Using VR headsets can make some people seriously seasick. A recent poll showed that…, "[w]omen were more than three times as likely to be affected, with 22.6 percent of female respondents saying they frequently experienced motion sickness with VR, compared with 7.2 percent of men." Most users got over their motion sickness in time, but this is an issue we don't have to think about when upgrading Excel, for example.
We remember vividly that VR was the wave of the future some 30 years ago. A large swathe of very expensive retail space in Embarcadero 1 in downtown San Francisco became a seriously glitzy showroom for VR, mostly for gaming. About a year later, it quietly closed. The important difference we see today is that roughly half of the new VR sets are being sold for commercial use in things like employee training or remote interviewing. If you haven't seriously thought about VR as part of your ERM approach, maybe now is the time to reconsider. The reality may be virtual, but the risks are real.
*Published by the Society for Human Resources Management (SHRM). If you ask real nice, someone in HR may let you read All Things Work regularly. Lots of good stuff.
**This may be why we don't get invited to parties very often.
***See Quick take 1 below.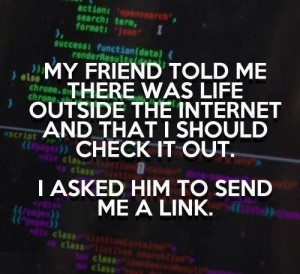 Another potential risk of too much VR
How Are You At Keeping Secrets
The phrase, "a perfect storm", has been widely over-quoted since Sebastian Junger published the book by that title in 1997. But, alas, it seems that the current century is overflowing with perfect storms. Working from home, the Great Resignation, the widespread turmoil in business models, and rapidly changing expectations have all created a uniquely hazardous environment for maintaining trade secrets.
A new article in Risk Management offers a very good overview of the current state of trade secret risk. Widespread employee turnover has a leading role. As more people seem to play employment roulette, "employers must work to ensure that their trade secrets and confidential information do not walk out the door with departing employees." Protecting trade secrets, even defining exactly what they are, is neither simple nor obvious. The article includes a few examples. The formula for Coca-Cola is clearly a trade secret, but after that it can get sketchy.
One key to maintaining trade secret status for information is consistently treating it as such. This is one of the areas where risk management should be deeply involved. Is your company keeping their formulas, blueprints, client lists, etc. under lock and key? Are sensitive materials clearly marked? Does everyone understand what materials never go out the door—in a file folder or on a thumb drive? Is employee access appropriately limited? Do employment contracts reflect these measures clearly* in an up-to-date fashion? Is everyone well aware that trade secrets laws work in both directions**? Do the overachievers in sales know what not to do when hiring a key player from a competitor?
We suspect, based on personal experience, that the trickiest part of handling trade secrets is keeping in mind how valuable this information can be—or how destructive it could be in the wrong hands. Confidential information often suffers from the curse of the mundane. We deal with it every day, pass it around inside our select group until it's all old hat. Zookeepers work around, say, timber wolves every day. It's easy to forget that they are not puppy dogs, or that the lions aren't just big kitties. Perhaps we need to remind everyone from time to time how valuable—and thus how dangerous—certain information really is, just like we remind our people of other safety rules to avoid physical injuries and property damage.
New dynamite, for example, is fairly simple to handle correctly with a little common sense. But as dynamite sits around and ages, the nitroglycerine can "sweat" and become extremely unstable. The smallest wrong move can set it off. It can help to think of major trade secrets—yours and your competitor's-- as old dynamite. Handle with care. Your first wrong move could be your last.
*Legal boilerplate is not your friend. Contract language that reflects practices from a generation ago may not serve you well in court.
**As always, the GB Journal does not offer legal advice, just common sense suggestions for you to pursue with your own legal experts. But we're serious about the old dynamite.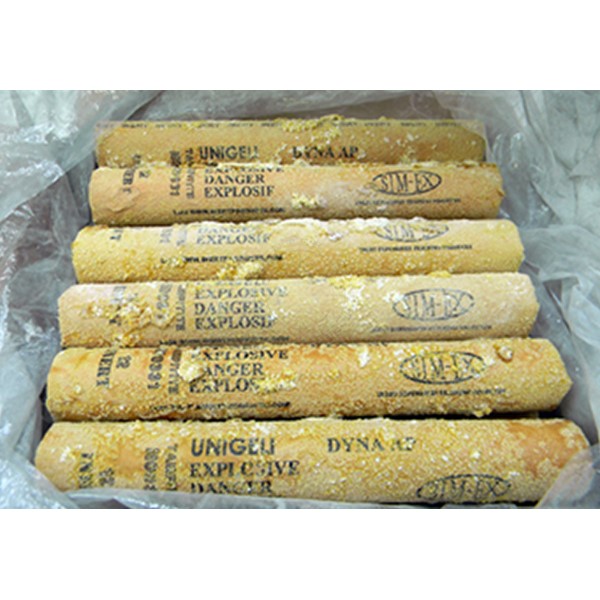 Old dynamite: note the nitro "sweat" beads. Handle with extreme care.
Quick Take 1:
OK, How Much Is Enough?
In the space below we take a look at trends in STD/LTD plans and why the availability of short-term disability can be very important for a well run comp program. As chance would have it, our friends at workerscompensation.com recently ran an article reviewing the Workers' Compensation Research Institute's (WCRI) roundup of state TTD weekly benefits. Perhaps we should look at these two items as bookends to the same volumes of risk & HR.
The article begins with a pointed question:
Have you ever thought about whether you could live on your state's temporary total disability (TTD) benefits if you had a workers' compensation injury? It's a scary thought.
Why scary? Well, the usual formula for the weekly benefit is based on calculating 66.6% of the injured worker's average weekly wage up to a maximum set by the state for the specific job classification. The intent historically has been to provide a benefit which will allow the injured worker to maintain hearth and home while recovering from the work related injury. But this is 2022.
When you check out the article bear in mind a couple of issues. The mechanisms used to adjust TTD limits are slow and cumbersome and almost certainly lag well behind our current inflation situation*. Depending on which poll you prefer, anywhere from 40 to 60% of American families are living hand to mouth with no emergency reserves. The term "scary" starts to come into focus.
Obviously, the issue of moral hazard—making not working as remunerative as working—remains as long as humans are humans, but if you get the opportunity to consult with the folks in HR about how STD and LTD should work with comp, reading this article will help you think through the issues.
Way back in the last century we worked for a regional comp carrier which had the best combined ratio in the industry year after year by a solid margin. How did we do it? We analyzed the employer's full range of pay scales against local industry averages. If the employer paid at or below average, we declined to quote the application. We knew that, with clock-like consistency, the employers who paid the best in their category had the best loss experience with few claims and rapid RTW. Might be a useful example.
*We recall the stagflation of the late 70s quite vividly and the real world cost of living inflation left the annual TTD adjustments in the dust.
Quick Take 2:
That Other Disability
We were part of a presentation for a very large Silicon Valley employer some years back. The risk manager was explaining why it was important for the company to coordinate comp and short-term disability for their salaried employees, the bulk of whom were highly paid software engineers. "If they're injured on the job," he explained, "the maximum monthly comp TTD benefit barely covers the payment on their Porsche." OK, a slight exaggeration, but only a slight one.
Back when, comp and STD were usually exclusive—you got one or the other, not both. For many classes of employees nowadays that's no longer the case, for exactly the reason noted above. A recent article in ITL explains how COVID and inflation have made this consideration even more timely now. The author notes that in the most recent year, the average disability payment under his company's plans has increased by 23%.
The Social Security Administration calculates that 25% of today's 20-year olds will encounter a bout of disability before retirement. COVID seems to have made a good many people far more aware of that potential. The demand for disability benefits has been going up accordingly. The good news is that the cost of enhancements for STD and its continuation plan, LTD, will most likely not come out of your risk budget, but you want to be involved in any conversations with HR about STD/LTD to make certain that they coordinate with comp in the ways that make sense for risk management (and for your carrier or TPA)—and meet the needs of your people.
How we all work together to help with the needs of our colleagues who encounter injury or illness is a serious measure of our own worth as human beings. In the old days we quite literally passed the hat. Now inflation is rendering many benefits less adequate while we watch. There is an old saying attributed to Confucius which we all might want to keep in mind: If you want to be happy for a year, inherit a fortune; if you want happiness for a lifetime, help others to find solace and stability in their own lives.
Say It Isn't So...
A true tale from the vault: Back in 1980 a family friend called to share something that had her upset. Earlier that day she had received a call from a local bank about her son's commercial checking account. The kid, with whom we occasionally played chess, was 12*; she thought there must be some mistake. The story unraveled during the course of the day.
The kid was dealing in comic books—some rare issues—from the closet under the stairs which he had turned into his "office", complete with proper business cards and stationery. Many of his clients were serious collectors. The kicker was that his commercial checking account for his comics empire had more money in it than his parents' 401(K). The kid was making a mint and his folks had no clue.
We were reminded of this by a recent news item: "[X], lawyer by day, comic book collector by night, has collected rare comics, some worth tens of thousands of dollars, with his son for years. But last year, his most valuable comics, worth over $170,000 -- including an 'Amazing Spider-Man' No. 1 -- were stolen from his home." Our risk manager readers probably see the next wrinkle in this story already. Although the comics were cataloged and appraised, the collector's insurance policy has been reluctant to pay. According to the news piece, the insurance company has not yet offered a rationale for not paying the claim.
One man's misfortune is another's timely warning. Collections are notoriously hard to insure. One CEO we worked for years ago had his very impressive collection of modern art hung in the company's HQ building. Another had the executive offices furnished with serious antiques. Are there any collections of art, antiques, collectibles, etc. on your company premises? Who holds title to them? How much are they worth today? Most classic comic books originally sold for maybe $0.15 each. We suggest these three words if you have any collectibles on prem—rider, appraisal, schedule. What if—gasp!—Spider-Man is gone for good?
*The kid continues to do well. If you follow the political news media, you'd recognize his wife's name as a well-known columnist, author, and commentator.
Words To Remember:
England is not only a nation of gardeners, it also boasts many of the best writers about gardening as well. One of the greatest was Gertrude Jekyll (1843-1932) who trained as an artist and found her palette in flowers instead of oils. Here's what she tells us about June:
What is one to say about June, the time of perfect young summer, the fulfillment of the promise of the earlier months, and with as yet no sign to remind one that its fresh young beauty will ever fade?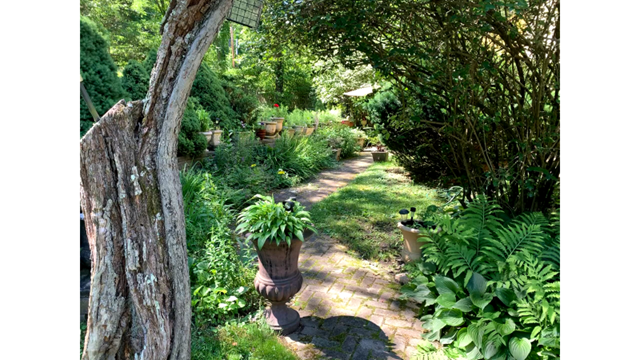 June is bustin' out all over* here at the GB Journal World Headquarters in Bucks County, PA.
*From Carousel, Act 2, written at Oscar Hammerstein's farm, just up the road a piece from the scene above. Check it out at (115) June Is Bustin' Out All Over - YouTube.