Protecting The Public Trust | Decision '22
Sep 19, 2022
Governing is choosing.
***
At a leading workers' compensation industry conference last month, a group of panelists spoke on the topic of legislative and regulatory reform and effective advocacy through coalitions. They posed the following question to the audience:
"How would you complete this sentence? 'When I am faced with a critical decision that will affect my health and welfare or the well-being of my family, I only take guidance from people that I (blank).'"
In a resounding and singular voice, the audience gave a one word answer: trust.
***
The panel's question encapsulates our three editions of Industry Insights for the public sector this year. In January, we analyzed "trust" as the fundamental currency of leadership in our discussion of the virtues of moving away from self-administration of casualty claims administration. In May, we explored the value of change as a driving force for governmental entities in the transition of public sector claims handling programs. In this edition, we take a closer look at governmental decision-making and the ways in which public-private partnerships help achieve superior outcomes, one decision at a time.
***
"Governing is choosing" is not just a great movie line from The American President. It is an eloquent description of our democratic republic form of government in the United States. Constituents elect and entrust candidates to represent their interests by making decisions at the seat of government. During this mid-term season, media outlets everywhere will be touting "Decision '22" throughout their election coverage. But elections are only the first decisions that define a new administration. From there, it's up to our elected officials to achieve the outcomes that inure to the benefit of their constituents.
There is a precise relationship between decisions and outcomes. Every outcome is comprised of successive decisions at intermittent steps. It stands to reason that a quality outcome for any initiative depends on the quality of decisions preceding it. Two of the most essential initiatives facing public entities involve their strategic plan and their budget. And in each case, strategic planning and budgetary successes are only achievable through quality decision-making.
Governmental entities have increasingly moved to adopt1 defined, transparent, and publicly engaging strategic planning processes. Despite this widespread intent, researchers at leading universities studying public administration, shows three main barriers to strategy execution in the public sector: (1) a lack of experience and understanding of principles within the organization; (2) a lack of capacity, in terms of resources, availability of data, and technology; and (3) a lack of motivation to use results-based information2.
That said, these researchers concluded that strategic planning processes that adhered to decision-making techniques supported by Key Performance Indicators (KPIs) were more likely to bring strategy to life. KPIs provide measurable and objective standards that agency leaders use to track progress and implement change. KPIs in the strategic planning process enable public agencies to benchmark their current performance, reduce human error, and determine where continuous improvement is needed.
An equally important area of governmental decision-making involves budgeting. In truth, a budget represents a compilation of decisions relative to the public trust3. It describes how a government's limited resources will be prioritized. Again, the government's overall budgetary goal is broken down into three smaller parts: articulating a strategic plan for the desired future state, negotiating to allocate the government's limited resources, and continuous monitoring to deliver on the entity's promise to protect the public trust.
Outcomes in the public sector from big-ticket events, like elections, strategic planning initiatives, and fiscally responsible budgetary goals, depend on the quality of the successive decisions supporting them.
***
In this edition of Industry Insights, take a closer look at the decision-making associated with claims administration in the public sector. We've applied a decision-making process known as the Cynefin framework4, pioneered by David J. Snowden and Mary E. Boone, to help demonstrate four ways public-private partnerships can make better decisions in the area of claims administration. The framework sorts the issues facing leaders into "contexts." Let's begin with the simplest context first.
Simple Contexts Are the Province of Best Practices
Simple contexts feature stable, discernable, and clear cause-and-effect relationships. In claims, we refer to these circumstances as the "steady state," where the plan of action is unquestioned because all parties share a common understanding. The claim readily adheres to established best practices, which include features like settlement authority levels, rules to deploy defined ancillary services, reporting cadence, and resolution strategies.
But, just like the most effective public sector strategic planning processes, best practice documentation is only effective when the system can hold each stakeholder accountable for their use. In our view, every claim file is comprised of a series of decisions, which are demonstrated through KPIs. Faithful, documented adherence to the agreed practices creates the conditions necessary for successful claim resolution. At the same time, this adherence builds efficiency as the partnership enjoys the speed that mutual trust creates. And, when we applied the agreed-upon best practices consistently on every decision for every claim, the inventory of individual claims aggregates into a successful program.
Complicated Contexts Need Experts
The law of large numbers quickly informs us that certain claims within an inventory will be complicated. These complicated contexts may contain multiple right answers. And, there is a clear relationship between cause and effect, but not everyone can see it. These are akin to Snowden and Boone's "known unknowns." Decision-making in these contexts is hard and often requires expertise.
Today's public sector resolution managers are confronting disease states, psychological disorders, and complex medical syndromes that were previously far removed from the workers' compensation system. Understanding the evidence-based medicine practices best suited to treat these complex cases requires expert intervention. To achieve successful outcome in this context, advanced machine learning and intelligently designed bill review systems can help modern claims operations to quickly assess the medical trajectory for even the most complex claims. In fact, medical billing data and the diagnosis related group (DRG) coding and International Classification of Disease (ICD) codes are rich data points that can not only show proper course of treatment but also paint a picture of a provider's prescribing patterns. We use this data to support outcomes-based networks, particularly for our Public Sector practice clients located in state or regionally specific locations.
Complex Contexts Drive Innovation
As complicated claims amass, a newer, more complex context emerges within the Cynefin framework. Here, we can infer that at least one right answer exists, but it cannot be readily ascertained. Snowden and Boone use the term "unknown unknowns" to describe the complex context. In other words, we need to find the signal through the noise by investing the necessary capital and carrying out an innovation strategy designed to refine the artificial intelligence to supplement the human element in our claims administration.
We see this through Severity Mix Adjusted Rating Technologies, or SMART systems. Here, the system hunts analogous data points across bigger and bigger data sets to identify common themes or clinical guidance to support the claims operation. This helps deliver exceptional insights about a claims' exposure and trajectory, and at the same time, identify its propensity for settlement, resolution, or subrogation. SMART techniques navigate against noise of a complex context.
Chaotic Contexts Demand Rapid Responses
Despite every best intention to prepare, chaotic events occur. That's part of being in claims. In chaotic times, the relationship between cause and effect cannot be defined. We need only think back to the earliest days of the COVID-19 pandemic. Public officials, frontline workers, and those who seek to protect those protectors endeavored to transform chaos into complexity, to identify emerging patterns, and to seek resolution.
One of the foremost lessons in decision-making during COVID-19 was the power of forthright, top-down communication to evidence decision-making. Finding a way to reach distant colleagues, engage a weary staff, and support our collective teams, whether on the front line or in remote environments, will be a lasting positive outcome from the chaotic times surrounding the COVID-19 pandemic. In the end, these communications were a real-time broadcast of critical decision-making that was necessary to help people put their lives back together, to ensure their individual well-being and welfare of their families, and to protect the public trust.
***
Thank you for your support, readership, and valuable feedback on our Industry Insights series. We love hearing from you. Please connect with us here and on our social media channels, and refer to our Industry Insights Hub for more information on this series and our other areas of expertise.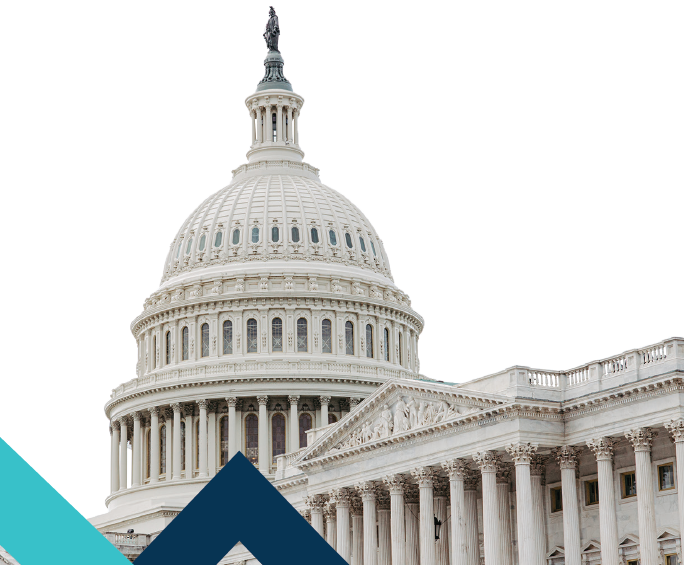 Meet the Expert
Greg McKenna

is the National Practice Leader for the Public Sector at Gallagher Bassett. He holds a Juris Doctorate and has over 20 years of experience in claims management, litigation, governmental affairs, and public relations. Greg is a frequent industry speaker and content contributor. You can connect with him on LinkedIn.
National Center for Public Performance at the School of Public Affairs and Administration at Rutgers University—Newark